What REAL Heroes Wear!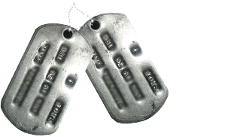 If you or your loved one wore these we are here to help!
NO ONE DOES MORE
FOR VETERANS
We meet at the Jefferson County Senior Center
on the first Wednesday of the month at 6:30PM
Please join us!
Why Join the VFW?
Because our strength comes from you!
Simply put, the VFW strives to do good things for deserving people - our veterans, their families and their communities. From local grassroots ideas to national influence, we work every day to make a difference. It's our strength as an organization. And, with each individual membership, we only grow stronger.
Eligibility:
If you served in a combat zone, received hostile fire pay, received a campaign ribbon, or served in Korea for thirty days or more you should qualify for a membership.
Not eligible for a VFW membership?
The VFW Auxiliary works side by side with the VFW - If an immediate family member (father, mother, grand parent, son, sister, etc.) had qualifying service (above) then YOU are qualified to join the Auxiliary