VFW Post 12141 Donates POW/MIA flags to School District 509J
Recent Oregon State legislation expands the requirement to fly the POW/MIA flag at all public buildings.
VFW Post 12141 is donating a total of eleven 3'x5' flags to be flown over all Madras, Metolius, Warm Springs and Culver schools.
There are more than 80,000 Army, Airforce, Marines, Navy, and Coast Guard men and women who have never returned from fighting for our freedom. These flags represent our commitment to never letting these comrades be forgotten!
Monday, April 23, 2018 school board meeting included presentation of the flag to be flown at Madras High School to the JROTC drill team.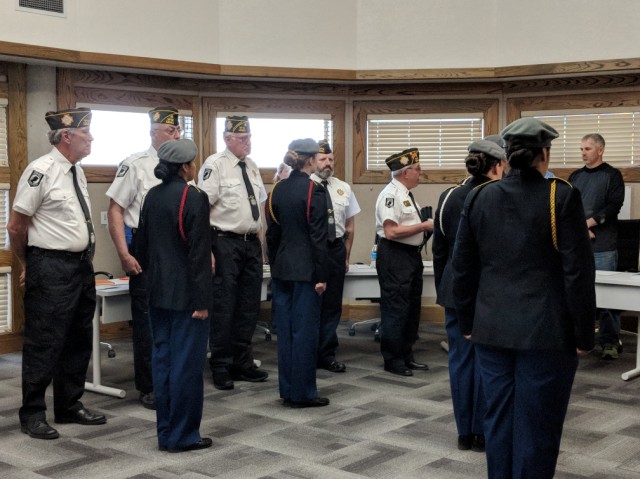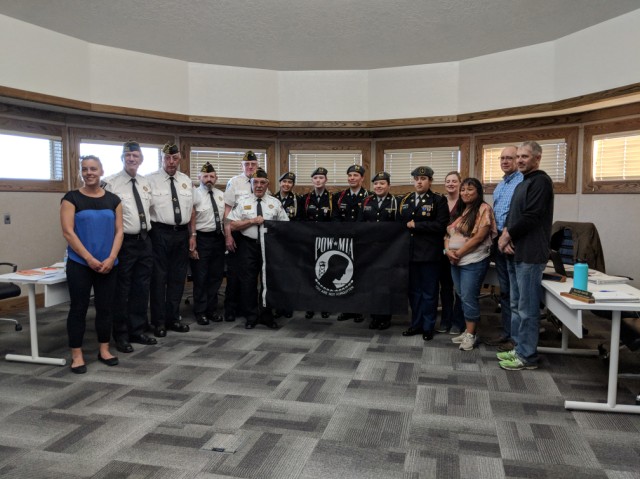 Honor Guard Demonstrates Flag Folding at Epsilon Sigma Alpha Convention held at Eagle Crest Resort
We were invited to demonstrate the proper folding of the American Flag at their recent convention. Click here to see our Color Guard in Action.
WARNING - this is a large file.