Memorial Day Weekend Poppy Drive
Post and Auxiliary members manned a booth at the Black Bear Diner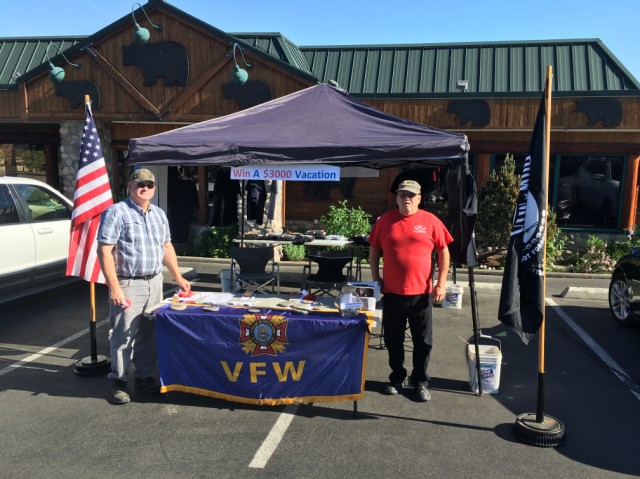 Incoming Commander played Taps at the Tommy Tucker Memorial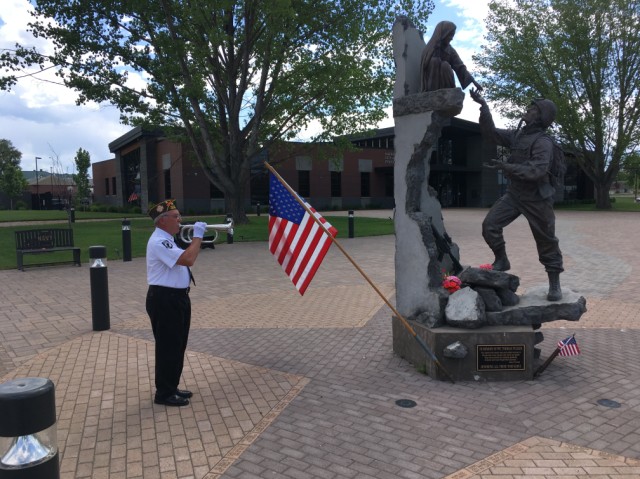 Honors for our Comrades
The post Honor Guard was busy this past weekend with honors for two of our comrades.
Sunday morning started at the Juniper Hills Park baseball fields to mark the tenth anniversary of Redmond native Dale Peterson who was killed in action in Iraq. Honors were conducted for Dale's widow (also a Marine combat veteran) who was playing in a softball tournament.
Sunday afternoon found us at the Jefferson County Senior Center for a comrade's memorial service.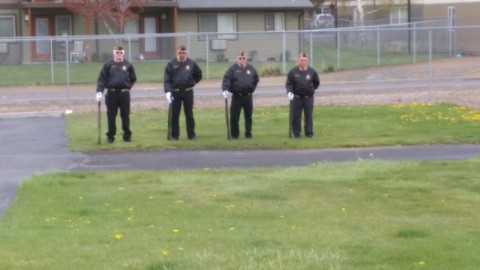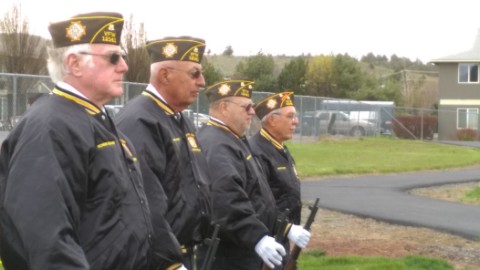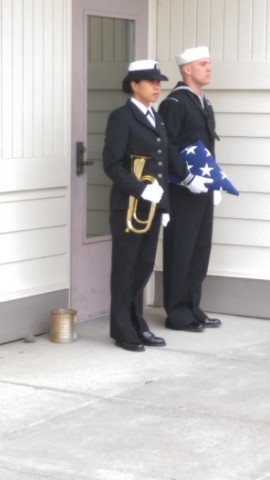 Warm Springs Welcome Home Vietnam Veterans Event
Several post members traveled to Warm Springs to participate in the 2nd annual event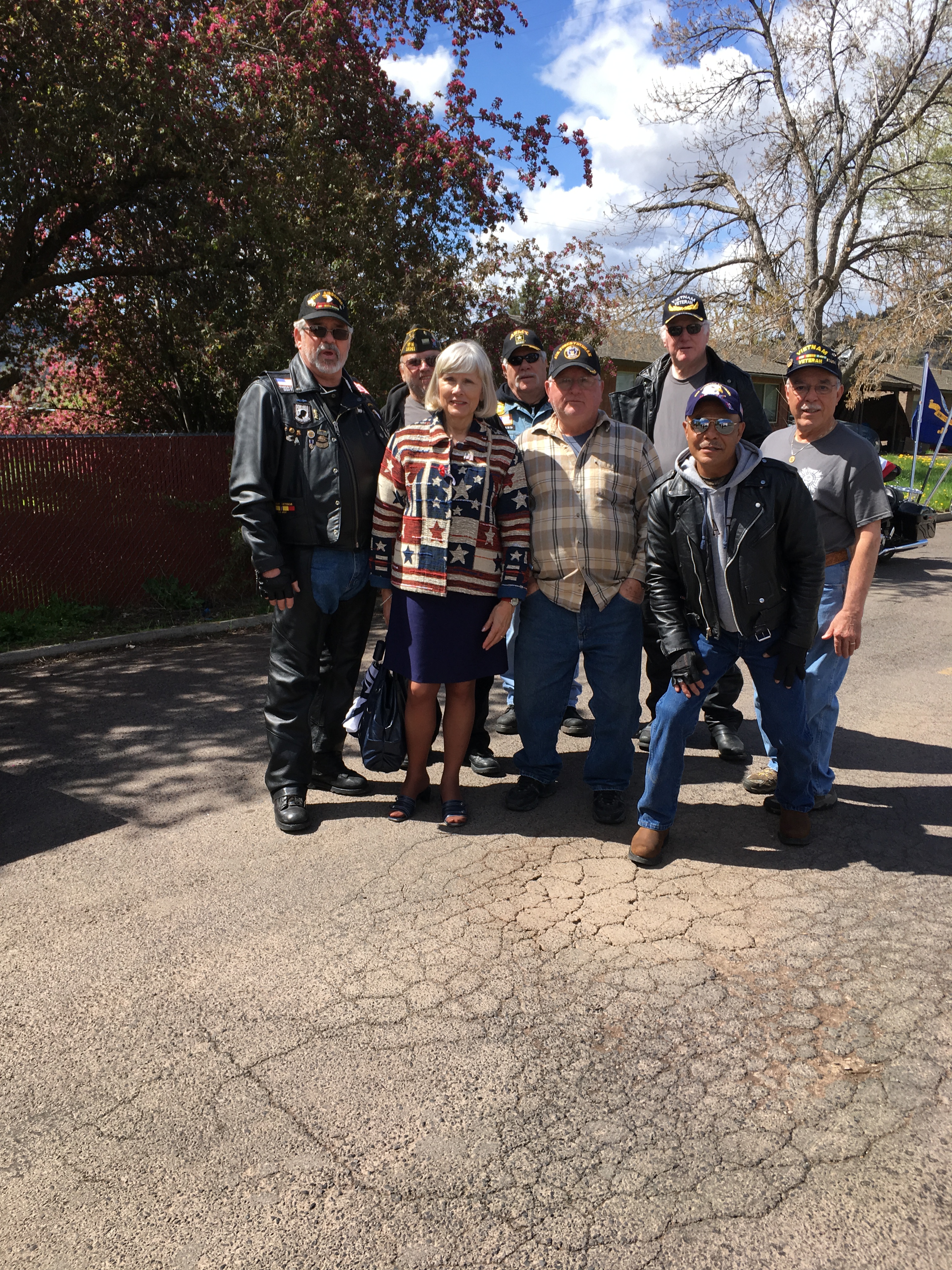 What a Surprise
Girl Scout Troop 50064 members Elizabeth and Libby (who lives in Madras), along with co-leader Sarah, delivered 42 boxes of Girl Scout Cookies through the Gift of Caring. The Gift of Caring is a program were the girls choose an organization to donate to and raise money to donate cookies. Troop 50064 raised funds for 123 boxes and split them between the Madras and Redmond VFW posts to show the girl's appreciation of how the VFW is an integral part of the community! The veterans of the post VERY MUCH appreciate this heartfelt gesture! We will enjoy the cookies!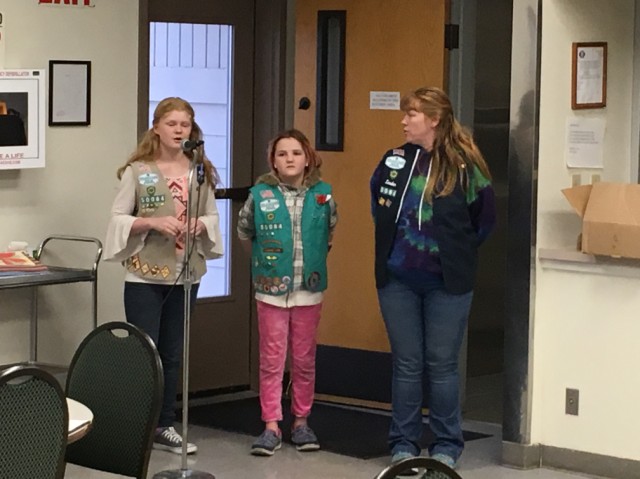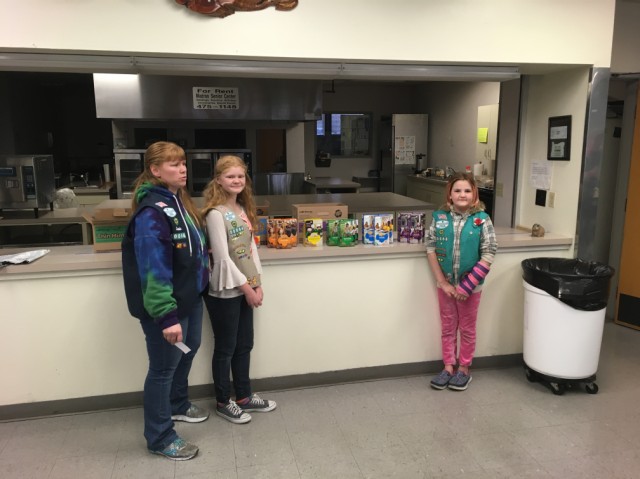 Scholarship Chairman Recognized
Rich Lohman presented Citizenship Education Award for his dedication and hard work on the Voice of Democracy and Patriots Pen scholarship programs. Rich's hard work resulted in our local Voice of Democracy winner advancing on to District (Central Oregon), Department (State level) and, subsequently, on to Washington, DC for competition at the National level. GREAT JOB Rich!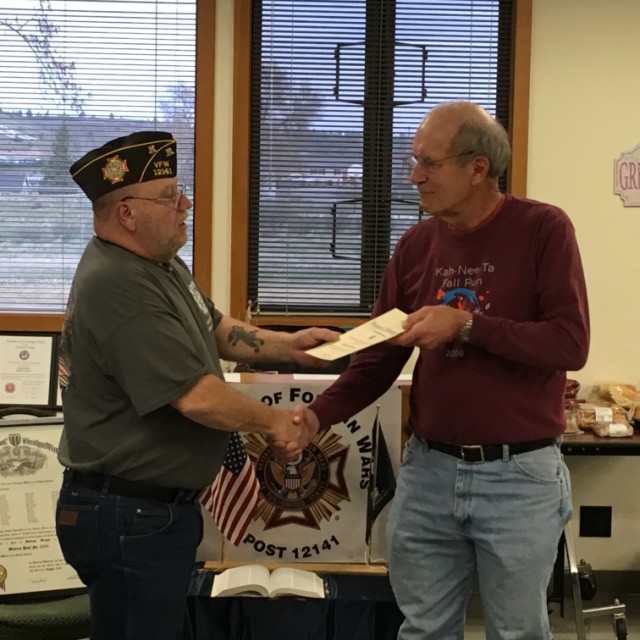 VOD Winner
Voice of Democracy scholarship winner Mack Little recently returned from Washington DC where he competed for the VFW National scholarship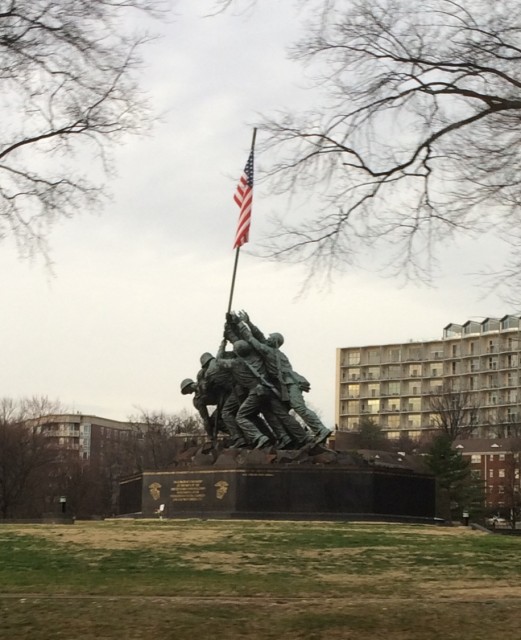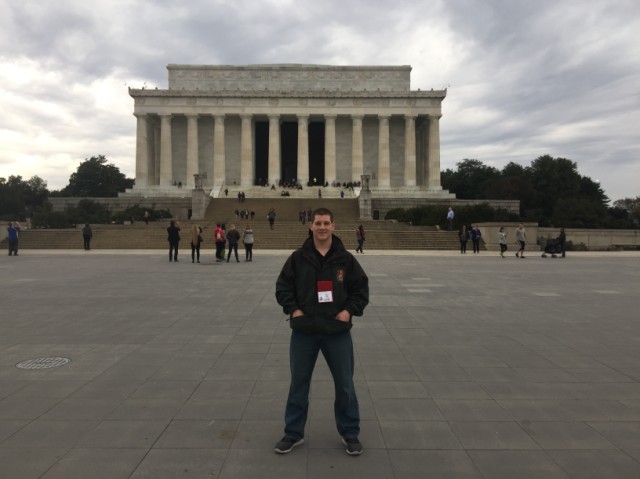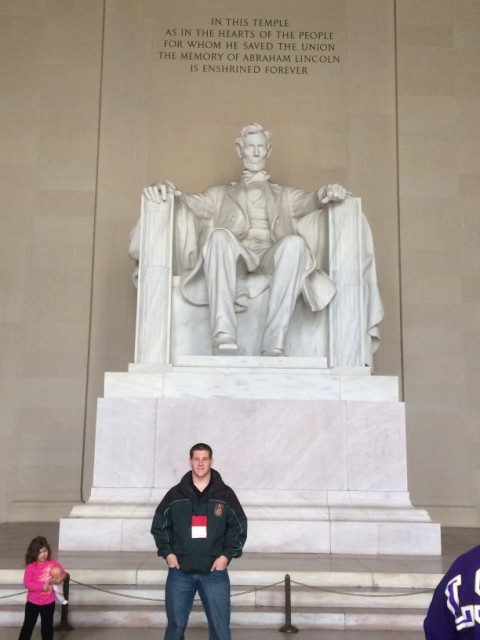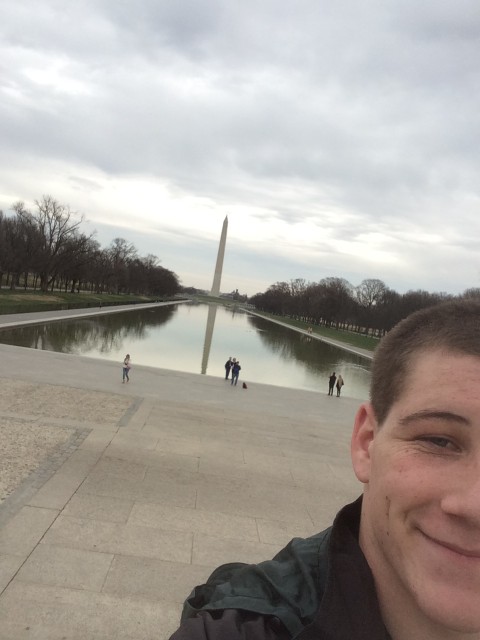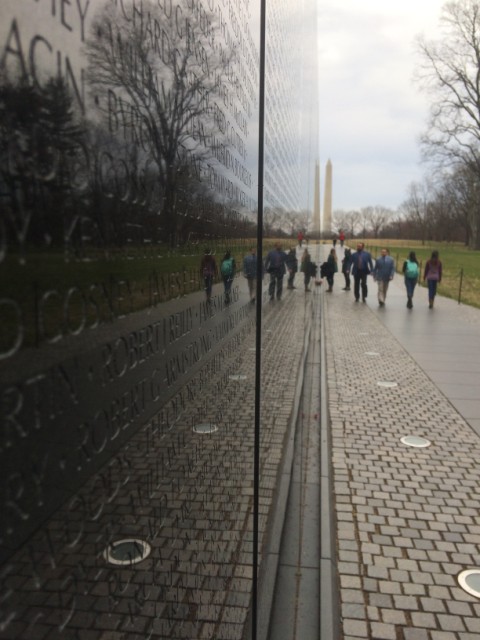 First Tral Cleanup of the Year
Our "adopted" trail along Willow Creek received a good cleaning today. This was the first opportunity since November. Amazing how much trash accumulated under all that snow we have had over the last three months!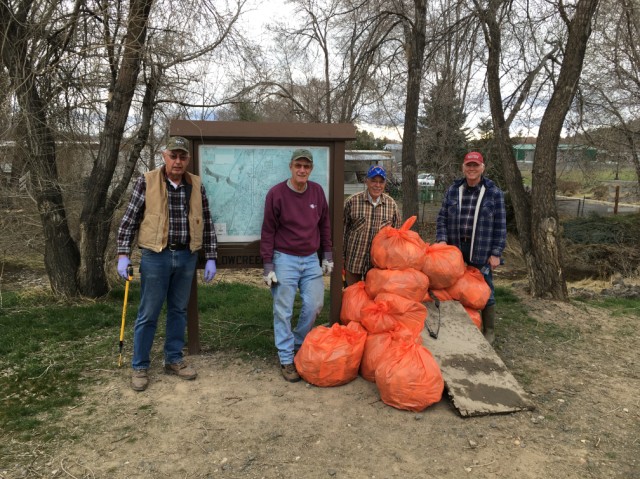 Veterans rally at Ways and Means Town Hall
Great turnout for the Ways and Means Budget Town Hall today! Thanks to all who attended - hopefully they heard and will act on our testimony.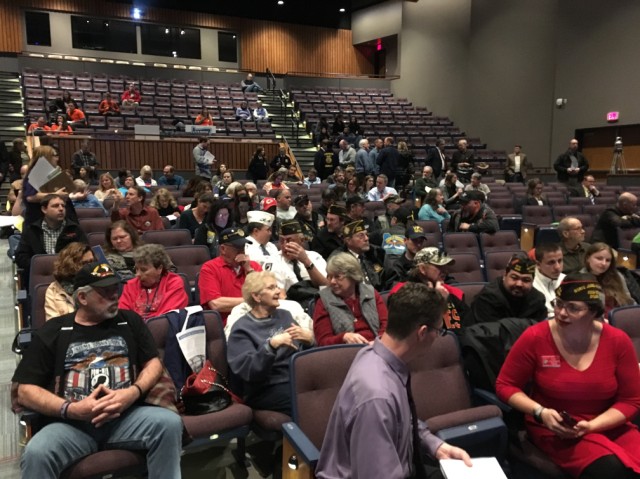 Our Honor Guard strives to "get it right"
Pratice makes perfect - we get together every week (weather permitting) to practice our routine. This week's focus was "stacking" our weapons.
Next week we have the honor of posting the colors at the annual Friends of the NRA banquet, thus, the focus of next week practice!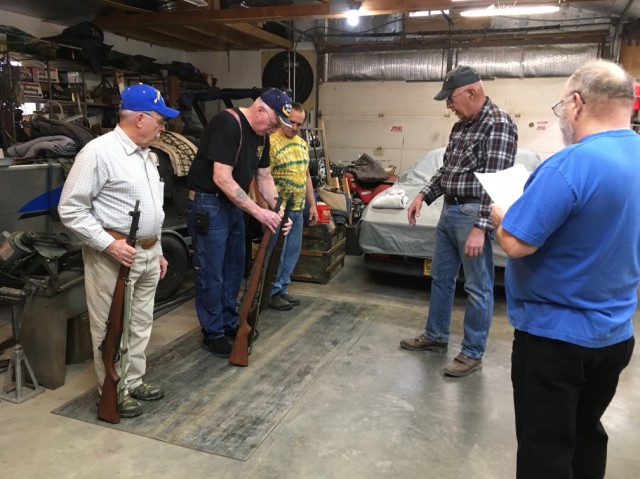 We Now Have an Auxiliary!
January 14, 2017 VFW Post 12141 Auxiliary was chartered today!