Scottie's Last Day
November 30, 2016 was Scottie's last day at the Jefferson County Veterans Service Office. Several veterans gathered at the Senior Center to thank her for her many years of service to our veteran community.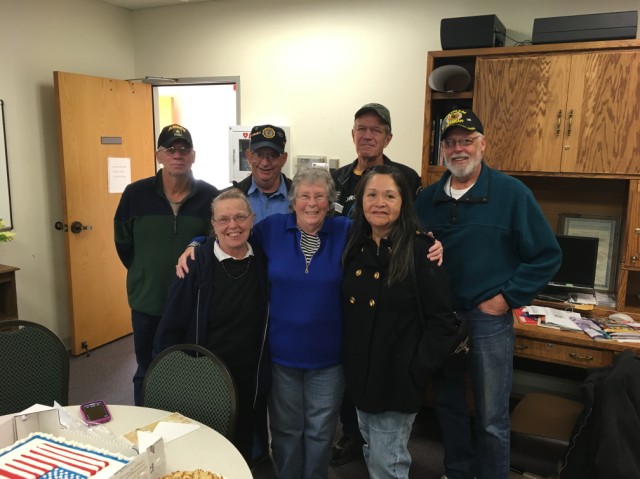 Veterans Day in Madras
November 11, 2016 The Erickson Aircraft Collection and the Madras VFW Post were proud to present the third annual Tribute to our Veterans. Guest speakers included WWII "Rosie the Riveter" Robbie Peoples and WWII pilot Thomas Herrod (author of the book "One Pilots Story").
The Madras High School JROTC cadets presented the Colors with pride and professionalism. Special thanks to them for helping make this program a success!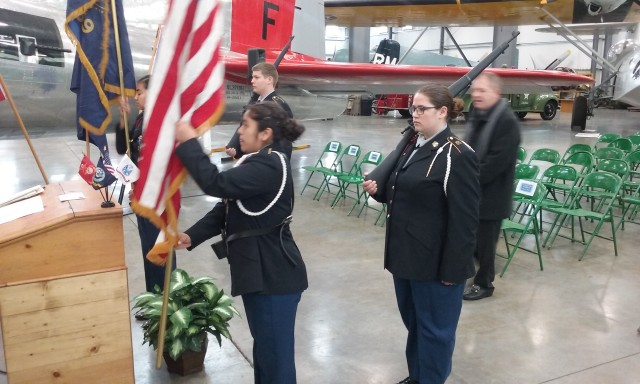 Madras High School student Jasmin Silverson had the honor of singing the National Anthem. What a wonderful performance! We thank you Jasmin from the bottom of our hearts!
The Madras Cub Scout troop assisted by handing out Buddy Poppies to all attendees resulting in significant donations to our Relief Fund. We sincerely thank the scouts for their help and patriotism.
Elementary school students from The Zone kids club presented veterans with special hand written cards thanking them for their service. All of the veterans receiving cards were VERY appreciative of this patriotic gesture. VERY much appreciated by all!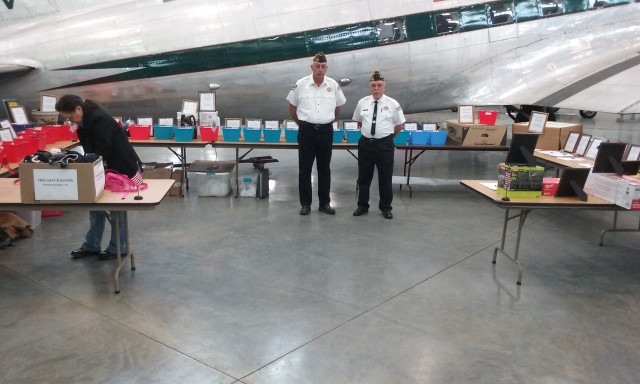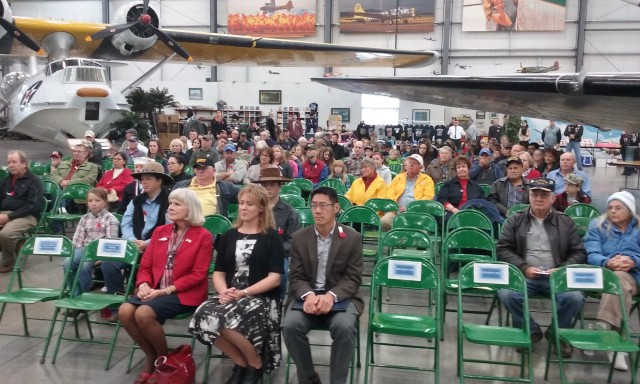 Veteran Service Officer Funding Concerns
November 15, 2016 Upon learning the Jefferson County Veteran Service Officer's (VSO) budget is facing a significant shortfall many local veterans attended the County Commissioner's meeting to voice their concerns. It appears the budget shortfall will impact only one person in the office at this time. All the veterans present recommended the Commissioners do everything in their power to maintain the current staffing level. Wait time for an appointment with the VSO is currently about two weeks. Should additional reductions in staff occur we could be facing a significant increase in wait time.